Rental power bank
we have three different models of rental power bank now .

Model 951 and 952 are suit for our charging station Model GX-01/02/03/GX-FG-NN/GX-LCD-24/GX-FX-LCD.
Model 956 are suit for station model GX-05/06/15/30/45.

They are same function and same capacity , just size and shape & cable have a little difference.


1. Product Description

- Output: 5V/2A ( suit for Type-c /micro/lightning mobile phone)
- IC Protection: Over-Charging, Over-Discharging, Over-Current, Over-Voltage, Short-Circuit, Over-Power
- Tooling:ABS plastic
- Color: white usually
- Battery Type: Li-Polymer
- Battery Capacity: 5000mah
2. Quality Control
- Certificate: CE, ROHS, MSDS, UN38.3
- Insurance: China Ping An Insurance
- Warranty: half Year
- Quality Control: Self-Consuming Test, Battery Capacity Test, Current & Voltage Test, Overload Protection Test, burn-In Test.

Model:951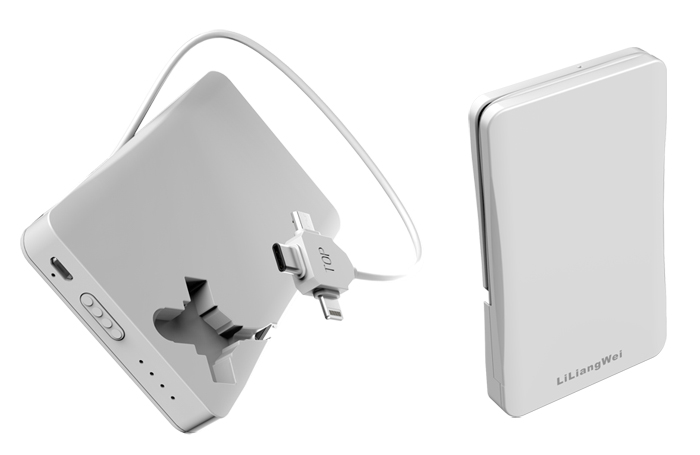 Model:952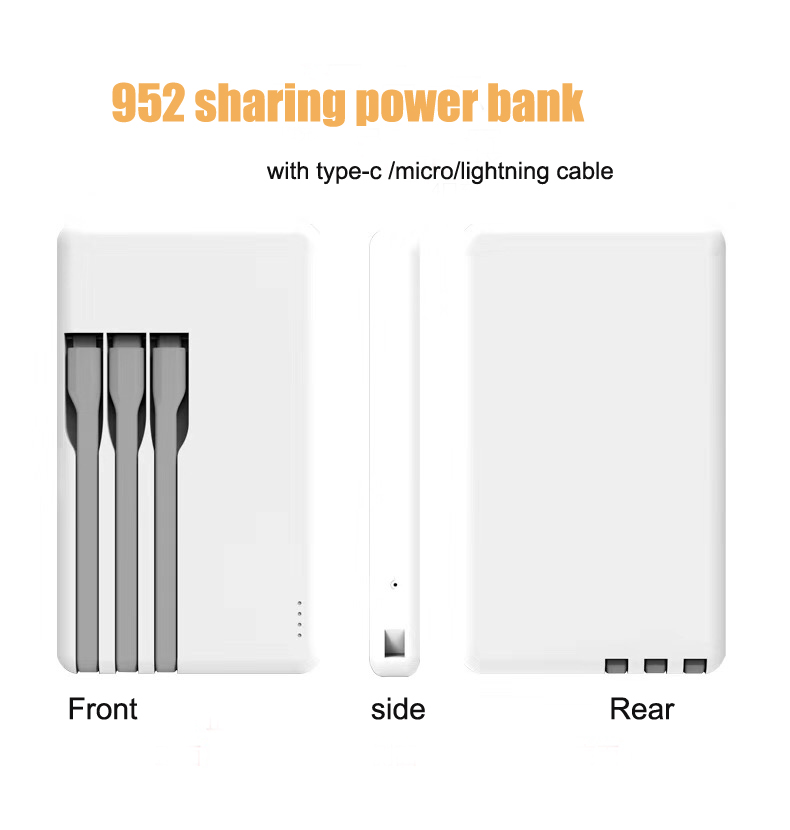 Model:956